SheltaPod: the campervan and vehicle awning that adapts to the changing weather.
2-3 day delivery within mainland UK.
There's nothing quite like SheltaPod's unique design and versatility. The SheltaPod is a multi-functional piece of kit that can be used with any vehicle (up to a height of 2.8m) as a sun canopy, half dome shelter, 4-person sleeping tent and a drive-away awning.
It's lightweight, durable, easy to set up and offers a stress-free 4-in-1 camping solution.
Included in the bag is an inner tent with integrated groundsheet, separate groundsheet for the rainfly, side privacy panels, two window shades and all poles pegs and guylines.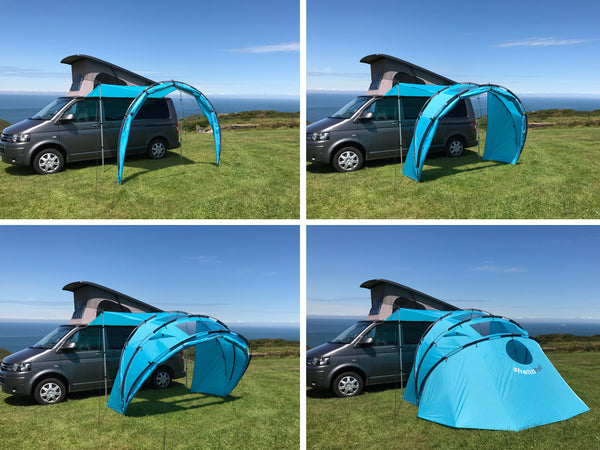 2 in 1 shelter for your vehicle
SheltaPod offers campers the option of a simple sun canopy and/or half dome tent. In seconds the SheltaPod can be easily reconfigured to suit your needs. Find out more.
When it's time for bed
The inner tent with integrated groundsheet can be clipped into the rainfly to provide a dry and cozy space for hanging out or sleeping. The Front Door Panel or zip-close front (2020 model) can be used with or without the separate groundsheet and will protect your stored equipment from prying eyes and the elements. Read more.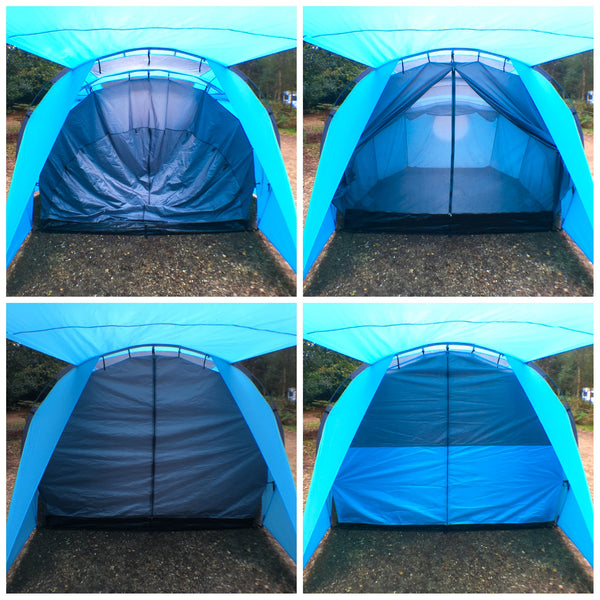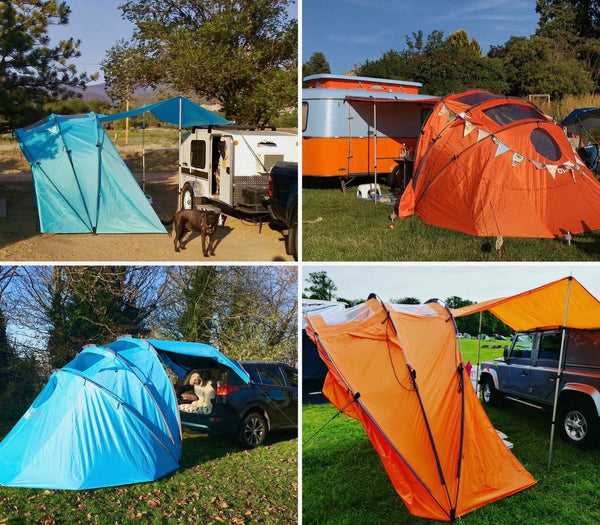 No campervan? No Worries!
When you want to drive away for the day
SheltaPod can also be used as a drive-away awning so if you want to drive away for the day, simply detach the SheltaPod, secure in position and reattach on your return.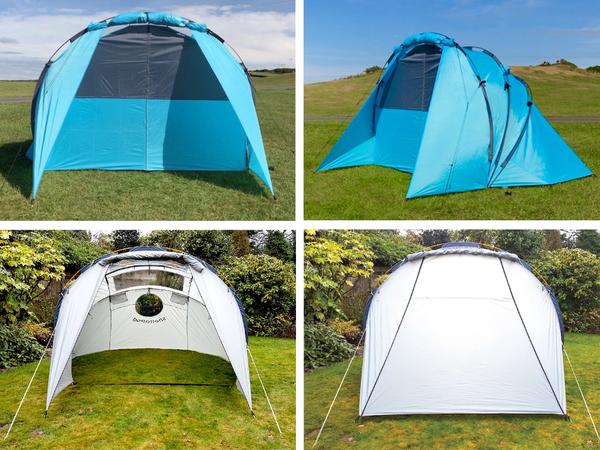 Contact email: info@sheltapod.com
SheltaPod Ltd, Bidwell Gardens, London, N11 2AU, United Kingdom  (registered address only, not retail store)
Company UK registration no. 10017908